Contact Dr. Jack Paris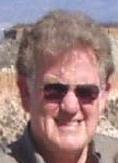 Dr. Jack Paris is an expert private remote-sensing & GIS consultant working out of Clovis, CA. Paris has over 47 years of experience including work done for NASA, Jet Propulsion Laboratory, Lockheed, DigitalGlobe, MicroImages, EarthMap Solutions, and others. He has written hundreds of publications and scripts in TNT's geospatial scripting language about optical, radar, and GIS applications for mapping and monitoring of the environment.
Education
Ph.D., Meteorology, Texas A&M University
B.S. Physics, Texas A&M University
B.S. Atmospheric Sciences, University of Washington
Contact
E-mail: jparis@paris-geospatial.com
Phone: (559) 291-2796     Cell: (303) 775-1195
Shipping: Paris Geospatial, LLC,3017 Park Avenue,Clovis, CA 93611-3913
Help with your Projects 
Send me an e-mail (jparis@paris-geospatial.com) introducing yourself and your organization and describing your remote sensing or geospatial project. Tell me about  your project objectives, important milestones, and budget.